HITMAN™ 2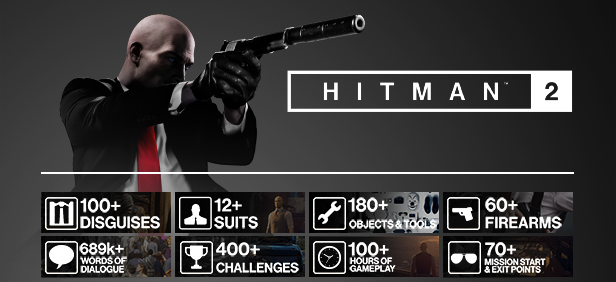 Travel the globe and track your targets across exotic sandbox locations in HITMAN™ 2. From sun-drenched streets to dark and dangerous rainforests, nowhere is safe from the world's most creative assassin, Agent 47.
Prepare to experience the ultimate spy thriller story; your mission is to eliminate the elusive Shadow Client and unravel his militia, but when 47 learns his target's true identity and the truth about his past, it changes everything.
HITMAN™ 2 introduces new ways to play, new game modes and new features, including the new Sniper Assassin mode with franchise first co-op play.
Playing HITMAN™ 2 on Mobile Android and iOS
HITMAN™ 2 is fully supported by Remotr. Game utilizes both mouse and arrows, we'd recommend adding both analog sticks to the mobile screen. Add the jump button(spacebar), and an 'E' off in the screen's corner, and you'll be all set to enjoy HITMAN™ 2 on your Android mobile.
Recommended presets
Mouse analog controller
Arrows analog controller
Space and E keys
Comments powered by